With so many years of experience in the field, we know how complex and time consuming the organization of a congress or event can be. Fortunately, you do not have to do everything yourself. We take care of arranging the hotels to accommodate your conference attendees. And the best part – our work will cost you nothing!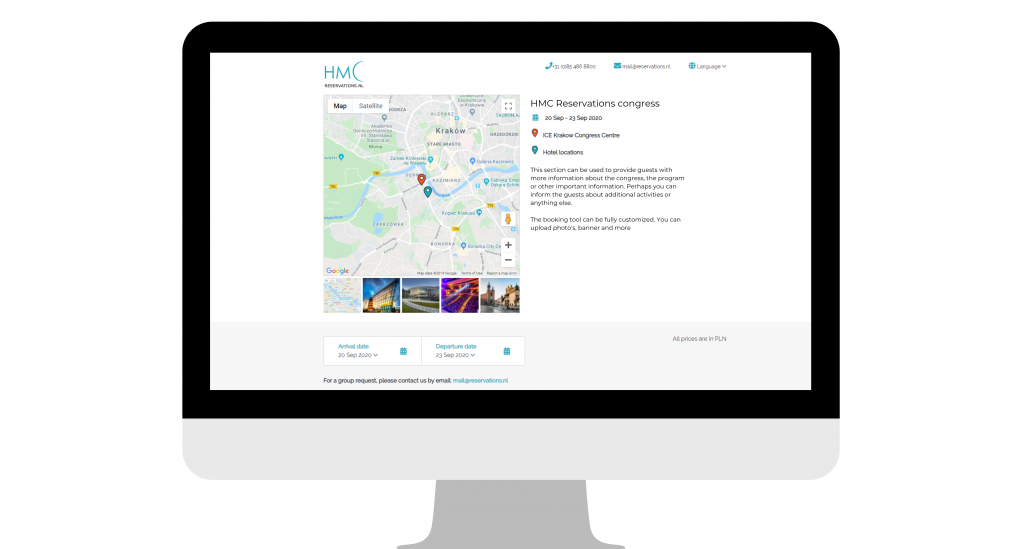 The Hotel Booking Tool from HMC Reservations is a custom-made booking tool, especially created for arranging hotel rooms during conferences. Some people will want to stay near the venue, others in the city centre, and yet others away from the city´s bustle. We will find the perfect hotels and negotiate the best terms and conditions, whilst taking into account your specific wishes.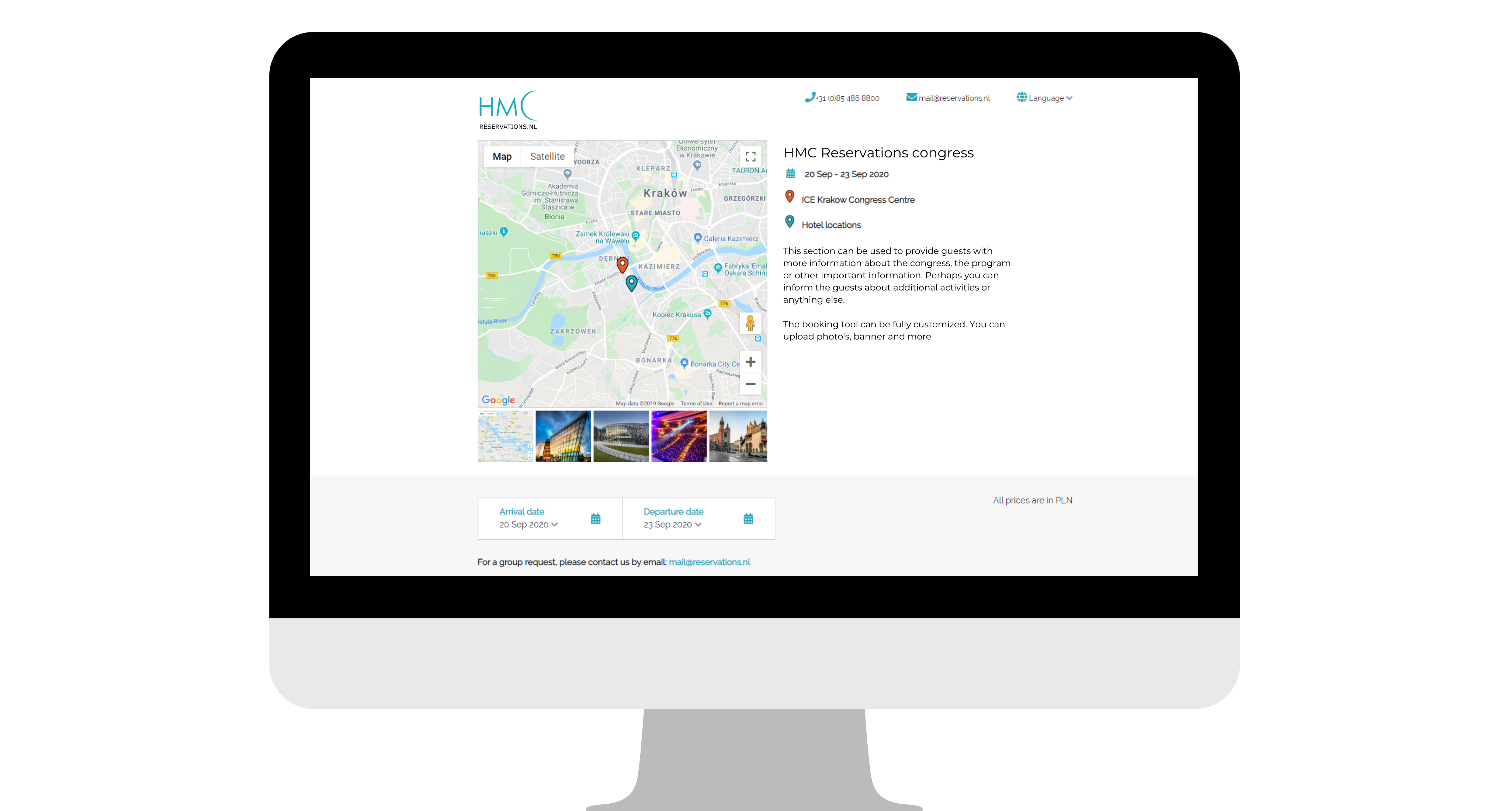 Guaranteed enough hotel rooms for all attendees
Rooms available up to two days prior to arrival
We have all contact with the hotels and participants
Flexible conditions and negotiated room rates
Unique bookingtool with your own logo
No costs for rooms which are not booked
We manage all deadlines
Great service for conference attendees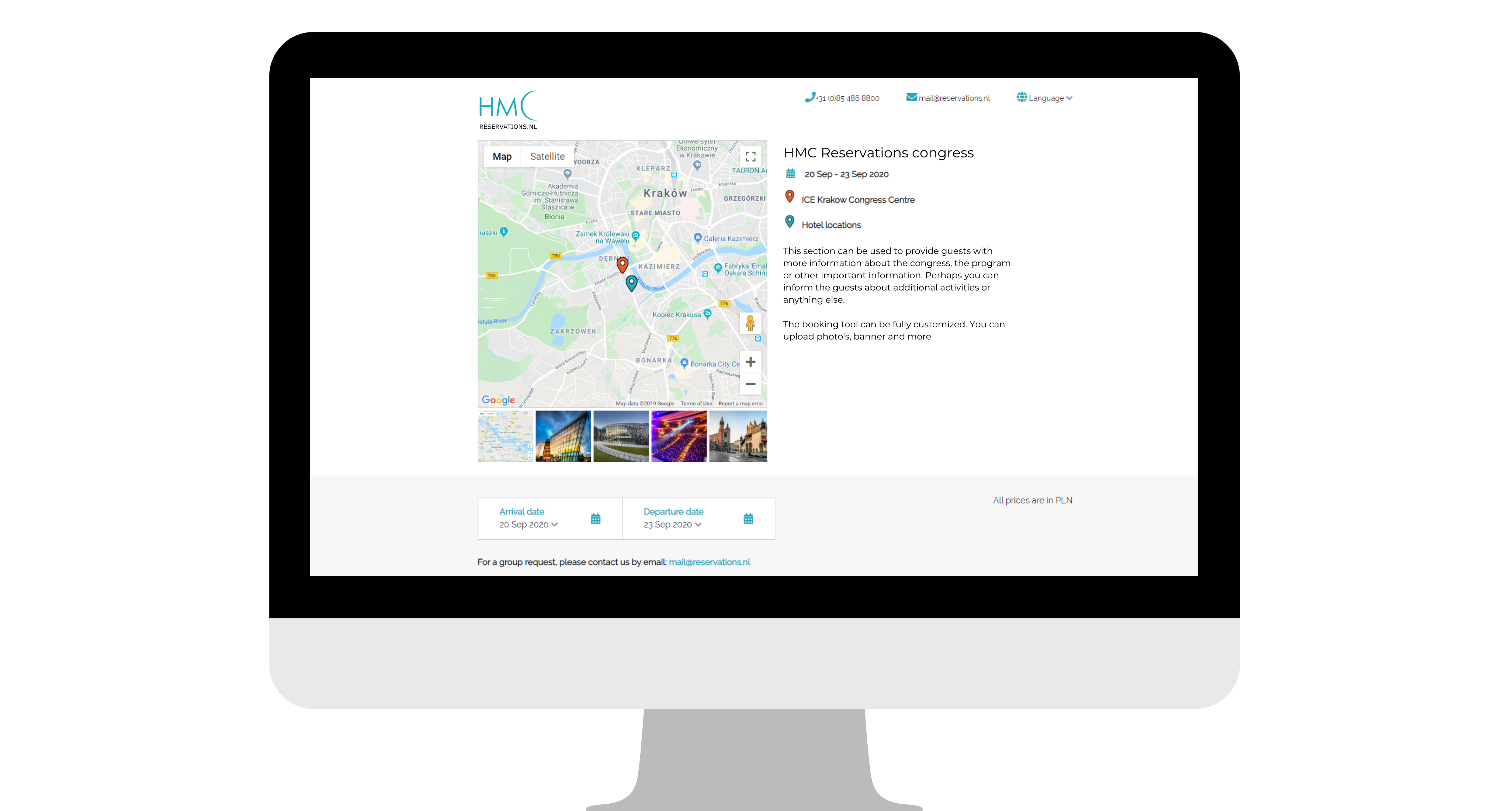 We find the perfect hotels and negotiate the best conditions and rates. With our dedicated software, we create a unique website for your conference. Participants can simply go to this website to make their personal choice based on location and budget. After booking, the participant is sent confirmation via email. We will keep you posted at all times of the number and type of rooms booked.
We create a unique website with the logo of the congress. This unique link can be placed on the congress website and in the invitations.
The tool can be created for all congresses, event and meetings for which 15 hotel rooms or more are needed.
Our service and tool are free of charge
Our service will cost you nothing: we are paid a fee by the hotels. Since we book hotels in bulk, we can negotiate the best rates.